Specialties
Try a super sundae today!

Clown Cones
$5.50 ea
Choice of flavors
Mini Heart Valentine's Cake
$15
Serves 2

Holiday Snowballs
$7 ea
Mother's Day Heart Cake
$42
Serves 6 - 8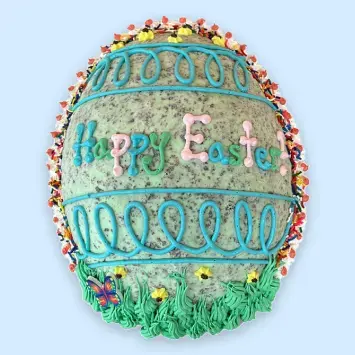 Easter Egg Cake
$42
Serves 6 - 8
Take-Home
Take home a cake!
Pre-packed half-gallons

Pre-packed quarts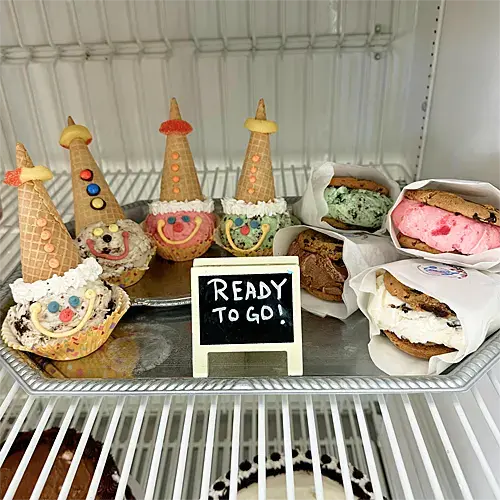 Treats ready to go!
Javier Confectionery
We carry a variety of delicious chocolate treats from Javier Confectionery. They have been crafting artisan sweets in the Bay Area since 2012. Our available selection changes with the seasons, so come see us in store to see what we're currently featuring!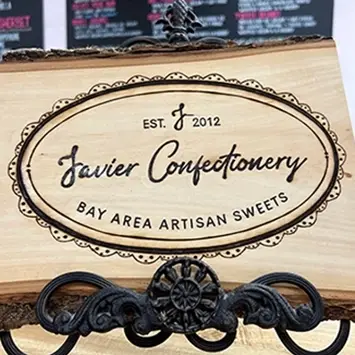 Assorted Truffles $14

Truffle Collection $33
Caramels - Milk & Dark $12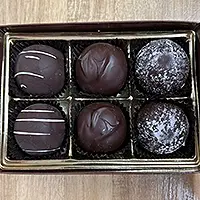 Meltaways $13
In addition:
Honeycomb - Milk & Dark
Pecan Turtles - Milk & Dark
Peanut Brittle
Vegan Brittle
Milk Almond English Toffee
Rocky Road Squares - Milk & Dark